The only strategic partner you'll ever need.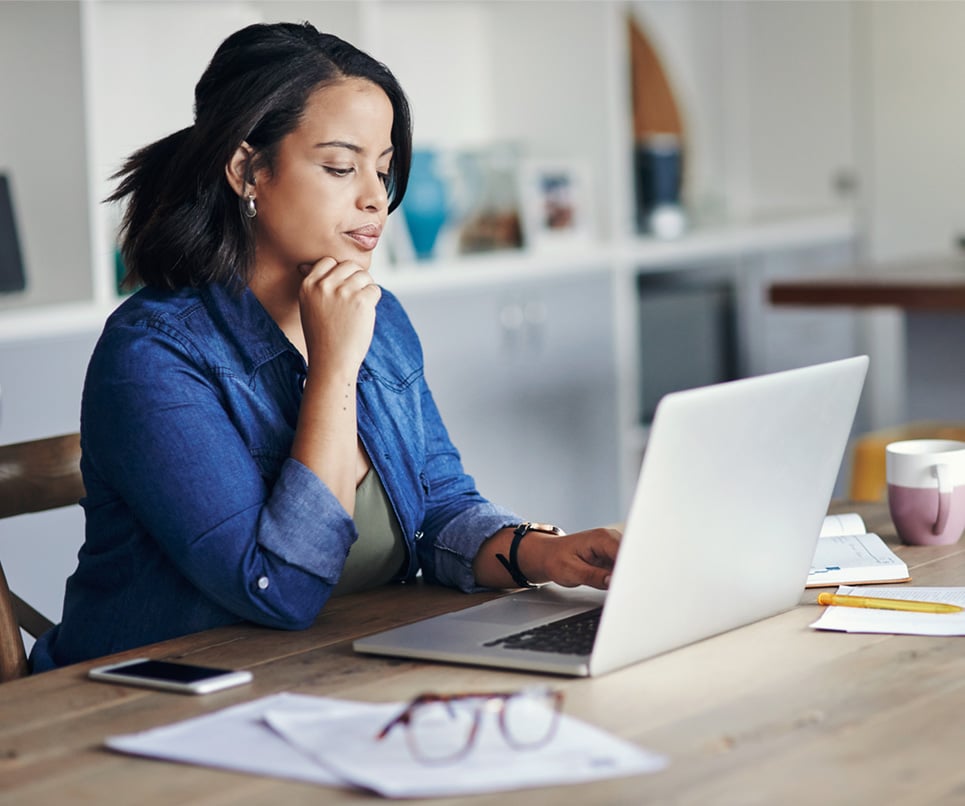 Formally, we're EducationDynamics. Among friends, we're "EDDY."
We're a dedicated team of higher ed professionals on a shared mission to help schools change lives through education. It's not just our job – it's our passion.
The EDDY Difference
In our 30+ years of providing higher education marketing and enrollment growth solutions, we've helped hundreds of schools change the lives of millions of students. We continue to learn, evolve and grow our services and solutions, but our mission has never changed. We understand modern students – their needs, values, and motivations – because we've dedicated ourselves to researching, engaging, and serving non-traditional learners.  But, we don't just understand today's students. We're experts in our fields, employing the most effective strategies and our internally developed best practices to move students from consideration to graduation. Our end-to-end capabilities allow us to be the only strategic enrollment growth partner our education partners will ever need to create sustainable growth, achieve lasting gains in enrollment, and mold students who will thrive and impact this generation and future generations to come.
Built for Higher Education
EducationDynamics is the bridge between higher education and today's students. The relationships we build are one reason why so many of our partners stay with us year after year and come to trust us as an essential part of their team. At EducationDynamics, your success is our everything. We don't just talk about client satisfaction, we live partner success.
Mission Driven
The colleges and universities we support are partners in a shared mission of expanding opportunity through education. We know we're only as successful as our partners. It's why we're data junkies who obsessively optimize our efforts on maximizing enrollments. We only achieve our mission when the schools we serve achieve theirs.
We're in the Business of Changing Lives
93,000
minorities will earn a degree by 2025 with EducationDynamics.
$4.97 billion
total 5-year economic impact for women and minorities.
93.54%
increased income by 2025 for women impacted by services from EDDY and earn a Bachelor degree.
78.18%
increased income by 2025 for minorities impacted by services from EDDY and earn a Bachelor degree.
Estimates and analysis conducted by social-impact modeling agency, Impactablex, in 2022.
Experts in Understanding and Engaging Today's Students
From consideration to graduation, we understand and support the student journey. Our focus on adult and non-traditional students, and our years of research on student behavior and preferences, provide an unmatched level of expertise and understanding. Simply put, you won't find a team of marketing and enrollment management experts that better understand today's students.
We don't simply understand today's students. We also know how to reach and engage students. We don't simply keep up with the latest marketing and engagement practices, we define them.

Success like ours doesn't happen by accident. Since our founding in 2005, EducationDynamics has focused on combining innovative marketing solutions and powerful data analytics to help colleges and universities find and attract the right students for their programs. Over the years, we've both grown organically and executed strategic acquisitions to improve our services and provide the most efficient and comprehensive enrollment growth solutions available. Our driving motivation has always been improving our service to the schools that trust us with their brands and help them better serve their students. Today, we're a highly respected and award-winning partner to over 500 colleges and universities.

Higher education is undergoing a transformation unlike any previously experienced. We're here to help.
Today's student population is more diverse than ever before. Their demands, motivations and preferences have evolved. Today's higher ed leaders now recognize the need to treat non-traditional students as important and valuable; equal in every way to the traditional student and deserving of not only our attention but also our support and admiration. Today's leaders see that there are as many paths to education as there are individual students. At EducationDynamics, we agree.
We are the strategic enrollment growth partner that provides the student-centered marketing and enrollment management solutions needed to thrive in this increasingly complex higher ed landscape.