Ready to go Over the Top? Explaining OTT Marketing for Higher Ed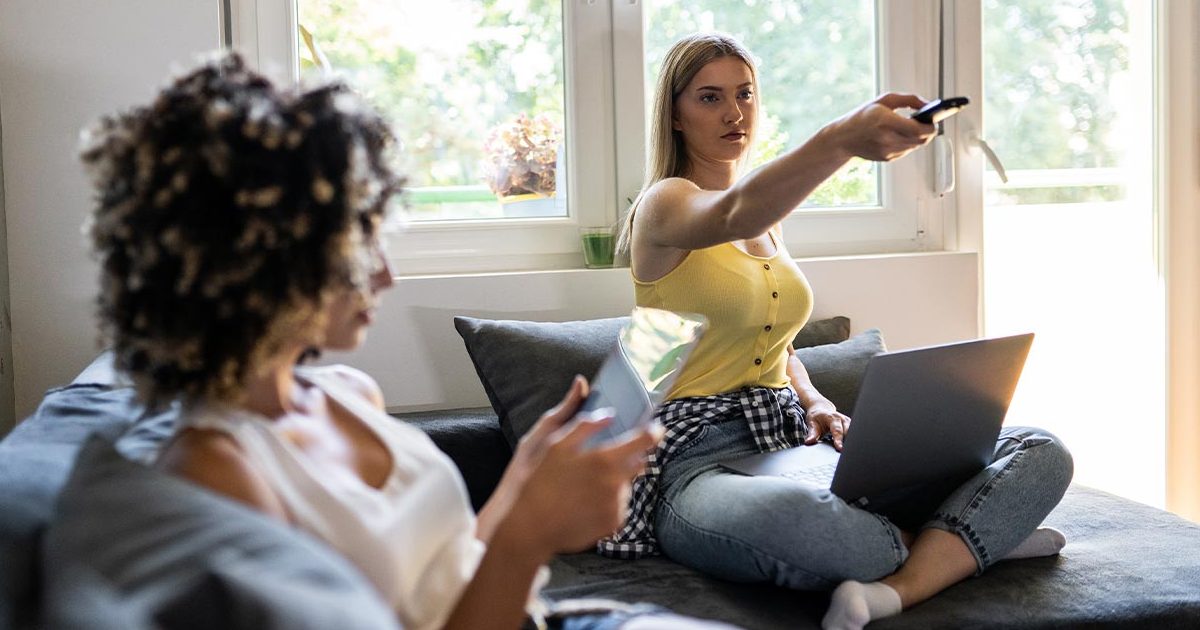 Note: This article is the first of two articles on OTT Marketing for Higher Education. In the second article we explore strategies and best practices for OTT marketing.
As institutions of higher education reexamine their marketing plans for the remainder of 2020 and beyond, many eyes are turning to Over-the-Top, or OTT, advertising. This up-and-coming channel is a powerful way to reach potential students, or at least, to put advertising messages in front of digitally savvy users under the age of 30.
Before you jump headfirst into the OTT pool, it pays to know what this channel is and what role it might play in your marketing strategy. The news about OTT is promising.
What is OTT
OTT is any streaming media offered over the internet. It stands for "over-the-top," as in, this service is delivered beyond your traditional cable or satellite set-top box.
Users can access OTT platforms anywhere they have an internet connection and on many connected devices. The term OTT is most commonly applied to video-on-demand platforms, like Netflix, Hulu or Apple TV. It can also refer to audio streaming, messaging services, or internet-based voice calling solutions like Spotify and Pandora. Although video is the most common form of OTT advertising, audio-only ads and display ads may also appear on OTT platforms and devices and can be very effective.
Advertising on OTT platforms gives you greater access to your audience. You can now get your message to them anywhere they have the internet. For most of North America, that's practically everywhere.
How OTT advertising works
Most OTT platforms rely on advertising for at least some of their revenue. Ad supported video on demand, sometimes called AVOD, is supported exclusively by advertising. Think YouTube. Hybrid supported models require users to pay a subscription but also serve up ads. Some OTT platforms offer multiple tiers of service in which users pay a higher fee to move from a hybrid option to an ad-free model. Hulu is a good example of this tiered structure.
Not all OTT platforms accept advertising placements. In fact, Netflix is one of the leading OTT video services in North America and does not sell ad space. It relies entirely on subscriptions. Although about 50% of the US population uses this service, advertisers must seek out other channels to reach audiences.
When you buy advertising on OTT platforms, you can serve your ad in a number of different formats, including display, video, or audio. The metrics tracking and audience recognition capabilities of the digital format make OTT ads a robust marketing tool. It offers precise targeting and increased ad relevance, especially as compared to traditional television.
Why buy OTT ads now
Although OTT can take many forms, it reaches its widest audience in video. About 83% of consumers have access to at least one paid video streaming service. For years, the video entertainment and marketing industries have talked about cord-cutters, those people who have abandoned traditional cable and satellite TV packages in favor of OTT programming. Yet, until recently, most households added OTT without getting rid of their traditional television package. In 2018, more than 70% of homes using OTT also had a multichannel cable or satellite video package.
However, that trend seems to be changing as younger audiences mature into the market. About 61% of young adults, between the ages of 18 and 29 say streaming services are the primary way they watch TV.
OTT Marketing for higher education
OTT offers powerful benefits for institutions of higher education. It expands your ability to retarget audiences because their viewing information becomes part of their digital footprint. It also helps you to reach audiences where they are, which is increasingly on their mobile phones. Millennials spend an average of 7.2 hours per day on their phones and spend more time watching video on their phones than on their televisions.
Aside from these general advantages, OTT brings some specific benefits that are especially useful for institutions of higher education.
Geotargeting. Target audiences in specific areas or regions. Since most adult students prefer to attend schools within 50 miles of their home, you can use OTT to spend ad dollars where they'll be most impactful.
Dynamic creative. Serve ads based on interests if the platform supports such granular targeting. Many already do, and most OTT platforms are continuing to improve their targeting capabilities. You may be able to highlight different majors or support offerings based on audience interest.
Self-Selecting Audience. Your online learning program is more likely to enroll students who are already comfortable in an online environment. OTT media is digital by definition. Those who use it most frequently are likely comfortable in this space, which may make them better candidates for online learning.
The OTT ecosystem and advertising options are complex and continuously evolving. In our second article on OTT advertising for higher education, we'll explore some of the current best practices in OTT marketing, which the EducationDynamics Marketing Services team expertly employs as part of our marketing mix.